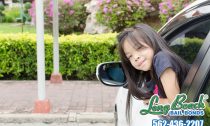 Driving is pretty much a part of everyday life as an adult. You need to drive to work, to run errands, and to take your kids to school. It is one of the many freedoms that adults get, and kids see this. Kids cannot wait until the day that they get to take a seat behind the wheel and choose the destination.
While most kids wait until they are sixteen before they begin to drive, some kids try to drive by themselves way before they are ready. Every once in a while a new story comes in about a young child taking their parents car for a bit of a joyride. These incidents tend to end in accidents with injuries and property damage.
Recently, a couple of kids from Virginia did just this. The children, aged 10 and 7, decided they wanted to go to the beach...