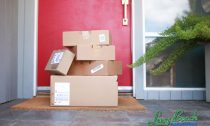 Package theft is exactly what it sounds like. It's the act of snatching a package that doesn't belong to you.
Recently it seems like there are more package theft stories than ever before. It turns out that this isn't just because people are sharing package theft stories on social media sites. Instances of package theft are genuinely rising.
A recent study indicated that in 2019, at least 31% of all Americans have had at least one package stolen before they were able to bring the package into their home. Many of these same people have had multiple packages stolen off their front porch or out of their garages. It's estimated that the average cost of each stolen package costs retailers $109 in replacement charges.
The main reason the number of package thefts that take place each day...