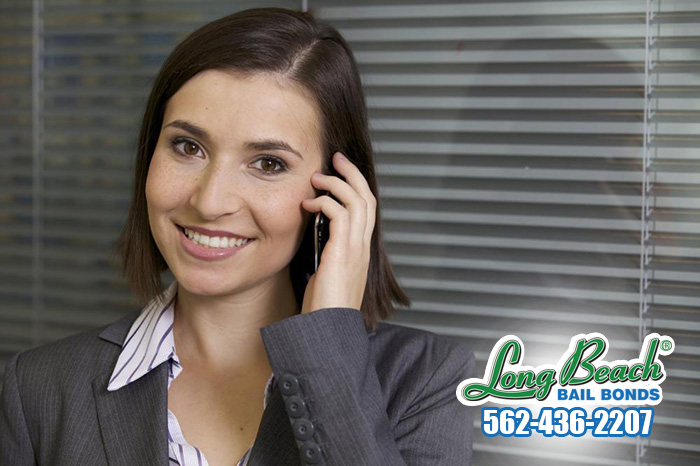 Did a close friend or family member of yours recently get arrested? Did he or she ask you to help get him or her out of jail? Do you know how to do that? Do you have questions about bail and the entire bail bond process that you need answers to?
How much does a bail bond cost?

Pricing is dependent on the amount of the bail. In California, bail bond companies charge 10% of the bail price. This means if your loved one's bail is $10,000, then the bail bond will cost $1,000.

What is a co-signer?

A co-signer is anyone who is willing to sign for your loved one's release. The signer is promising that all the money will be paid and that their loved one will go to all of his or her court dates.

How long does it take for my loved one to be released?

Time varies from county to county and can be anywhere from 2 hours, to several, and it mostly depends on the current workload of the jail.

Can you bail my friend in Nevada out of jail?

Cerritos Bail Bond Store is only licensed to bail people out of jail in California. If you want to bail someone out of jail in a state other than California, you will need to contact a bail agent in that state.

What happens if I do not bail out my friend or family member?

Your loved one stays in jail until he or she is either found innocent and released, or found guilty and sentenced. Until that time, your loved one has to go to all court appearances in an orange jumpsuit, which does not look good to the court.

Do I need to give collateral?

We use your signature as collateral in most cases at Cerritos Bail Bond Store. However, for larger bails, starting around $100,000, you may need to put down something as collateral. This varies from case to case and depends greatly on the co-signers.
Hopefully, this answers some of your questions about bail bonds, but you probably have plenty more. Some of your questions may even be specific to your loved one's arrest. If that is the case, do not hesitate to contact a bail agent from Cerritos Bail Bond Store. Their bail agents are some of the best in the state of California and they will be more than happy to answer any questions that you might have about your loved one's arrest, bail, and bail bonds in general.
To talk to a professional bail agent, simply click Chat With Us or call 562-436-2207 now.