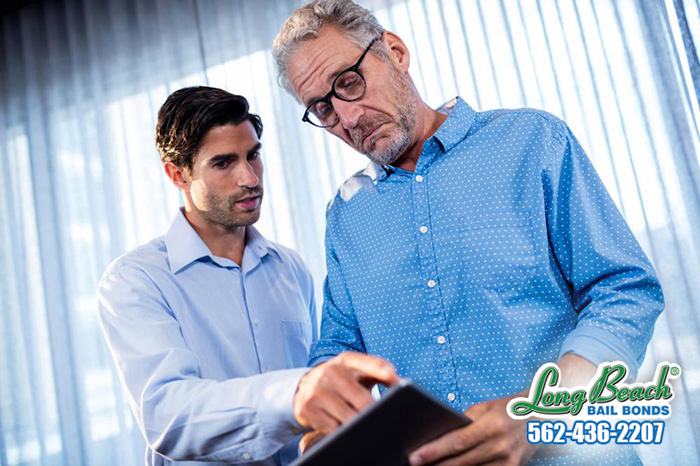 Finding out that bailing a loved out of jail is expensive is not very surprising. That is why many people search online to find the best deal that they can. This is what leads many people to bail bond companies. Getting a bail bond greatly reduces the cost of bailing a loved one out of jail.
In California, one of the most affordable bail bond companies is Long Beach Bail Bonds. We have been making bail bonds more affordable for our clients since our founding 30 years ago. We offer a few different affordable options to make it possible for our clients to bail out their loved ones.
First, we offer all of our clients customized payment plans. This will break up the cost of the bail bond into monthly payments. This way, our clients avoid a large upfront cost, and instead get to make payments that actually fit into their monthly budget.
Next, we are able to offer qualified clients a 20% discount. If a client qualifies for this discount, he or she will only need to pay 8% of the bail, not the usual 10%. To qualify for this discount, a client needs to be a member of the military, a member of AARP, a union member, a homeowner, or have a private attorney for their arrested loved one. As long as one of the co-signers on the bail bond meets one requirement, the discount can be applied.
One last thing that we can do in rare instances, is offer a client 0% down on the bail bond. This means that the client can get bailed out of jail before paying for the bail bond. To qualify for this, a clients has to have good credit and a steady job. However, this is usually reserved for people who are bailing themselves out of jail and do not have access to their bank accounts when they initially contact Long Beach Bail Bonds. The initial payment is usually due within a day or 2 after the client has been released from jail.
This is how Long Beach Bail Bonds became one of the most affordable bail bond companies in the state of California. If you are on a budget, and need to bail a loved one out of jail, contact us. Our bail agents are available to assist clients 24/7. They will help you with an affordable bail bond whenever you need help.
For a free consultation, call 562-436-2207 or click Chat With Us now.