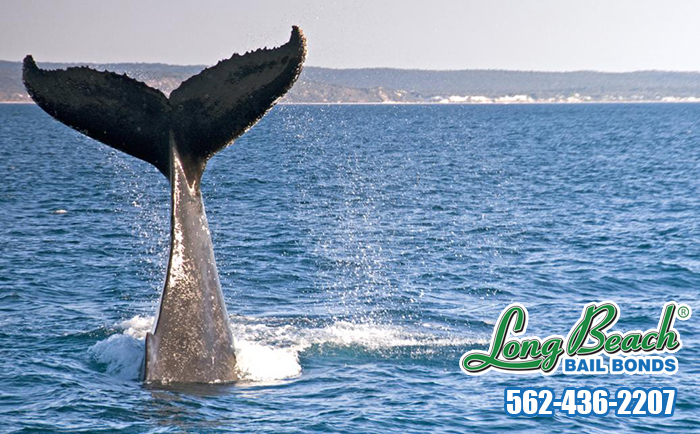 The state of California has a lot to offer its residents. You can enjoy thick, forested mountains, trek through the desert, or enjoy the beauty that is the Pacific Ocean. No matter what you hobby, you will find a place where you can do it here. Something that is always fun for people of all ages, is whale watching. Just about everyone loves to go out and see the large, majestic creatures as they swim by. With spring finally here, now is a great time to go, but only if the whole family can come along. Things wouldn't be the same if someone had to stay behind.
If you have a family member who was recently arrested, you wouldn't want to go whale watching without him. You just know he'd have a fun time with the family out on the water. You refuse to go on this adventure without him, but you have no idea when he will get out of jail. Well, you can get him out sooner by posting his bail.
Of course, posting bail is pretty expensive. If you want to do that and still have enough money for whale watching, you are going to need some help. Luckily for you, there is Long Beach Bail Bonds. We can help you rescue your loved one from jail at only a fraction of the cost, which means you will still have money in your bank account after your loved one is released from jail.
Here at Long Beach Bail Bonds, we will only charge you 10% of your loved one's bail, plus you will only have to pay a portion of that before we get your loved one released. The rest can be paid off using a customized payment plan after your family member is out of jail. This means that by coming to us, you save over 90%.
If you want to bail your loved one out of jail today and still have money left over in your bank account to go whale watching tomorrow, then you need to contact Long Beach Bail Bonds. Our agents are available around the clock, all over California. We will help you get your loved one out of jail quickly, and at a price that you can afford. This way, you will still be able to enjoy all the sights and activities that our golden state has to offer.
You can talk to a bail agent for free at any time by calling 562-436-2207 or by clicking Chat With Us now.