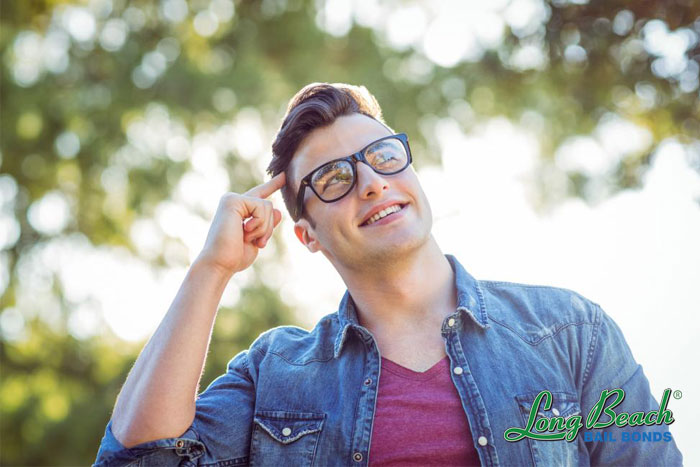 When you find out that a loved one has been arrested, you want to get him or her out of jail. Unfortunately, bail is very expensive here in California, costing several thousands of dollars on average. Despite their best attempts, most people can't afford to post bail on their own. Luckily for you, Long Beach Bail Bonds is here to help with that cost.
We know that bail is expensive, so we provide our clients with bail bonds that they can afford. Our clients only have to pay us 10% of the full bail price and then we pay the full amount of the bail for them. This gives our clients a 90% discount off the price of the bail bond and allows them to get their loved one out of jail that day.
When figuring out how much a bail bond from Long Beach Bail Bonds will cost, just drop one of the zeros from the number. For example, if your loved one's bail is set at $20,000, the bail bond will only cost $2,000. Since the bail bond is a percentage, the larger the bail amount, the bigger the discount.
Another way that we provide our clients with a good deal is by offering qualified clients with an additional 20% off the price of the bail bond. This way, instead of paying 10% of the full bail price, our clients only have to pay 8%. For example, with this discount, the bail bond for a $20,000 bail will only cost $1,600. To qualify for this discount, one of the co-signers for the bail bond has to:
Be a member of the military.
Be a member of AARP.
Be a union member.
Be a homeowner.
Have a private attorney.
When you need a good deal on bailing someone out of jail, just contact Long Beach Bail Bonds. Our bail agents provide their clients with free consultations so you never have to worry about asking questions. When you need a helping hand and a good deal, just talk to one of our agents. You won't be disappointed.
Call (562)436-2207 or click Chat With Us now for a free consultation.