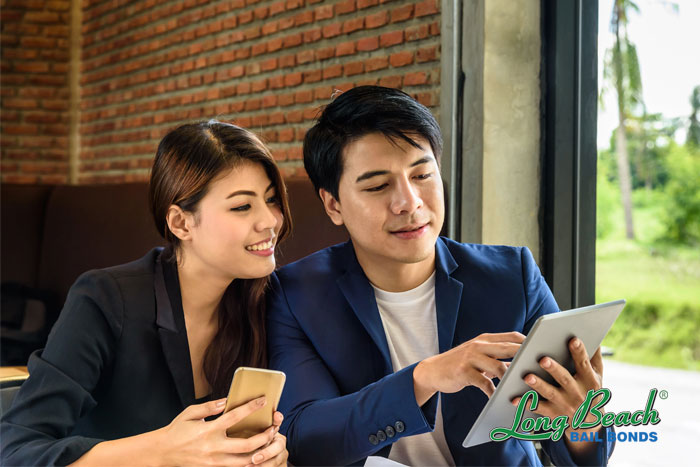 If you recently got a call informing you of a loved one's arrest, then you probably want to do everything that you can to rescue that person. Nobody wants one of their friends or family members to sit in a jail cell. However, most people don't know exactly how to get someone out of jail.
Luckily, Torrance Bail Bonds is here to help. We have guided Californians through the bail bond process for over 30 years. We know everything about bail and will gladly help you rescue your friend or family member.
To get started, we will need a few things from you. First, we will need some information about your loved one. Primarily, we need your loved one's name, birthday, and county of arrest. We will use this information to start filling out the paperwork for the bail bond and to locate your loved one in the county jail system.
Once the paperwork is filled out, one of our bail agents will need to meet with you to sign the papers. At this meeting, you will need to bring some documents with you to prove who you are, your income, and where you live.
The documents you will need are:
A recent paycheck stub.
Recent mail with proof of address.
A valid California ID.
After the paperwork is signed, all that is left for you to do is make your first payment on the bail bond. Once we have received that, we will send an agent to the jail to secure your loved one's release. This can take anywhere from few hours up to a day depending on the size of the jail.
If you ever need help with bail, just contact Torrance Bail Bonds. Our bail agents are available 24/7 and are located all over the state. No matter where you are in California, one of our agents should be close enough to come help you. Let us help you get your loved one out of jail quickly and easily.
The benefits connected to using Torrance Bail Bonds services include:
No Money Down (approved credit)
24/7 Bail Bond Service
20% Discount
Phone approvals
0% Interest Payment Plans
No Collateral with Working Signer
Se Habla Español
For a free consultation at any time, just call (562)436-2207 or click Chat With Us now.