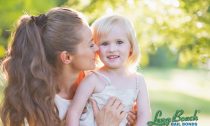 Summer is finally here which means long days and lots of freedom for your kids.
While you want your kids to have a great time and make lots of good memories this summer, you also want them to stay safe. The good news is that it's possible to do both.
Preventing Heat Stroke
One of the summertime dangers parents don't always think about is heatstroke. While heatstroke in kids is rare, it does happen and it can be deadly.
Most cases of heatstroke in kids occur in cars. The inside of a car can heat up quickly during the summer months and if a child is strapped into a car seat, they can quickly develop a case of fatal heatstroke. This usually happens when a guardian has completely forgotten the child is in the car.
The best way to make sure you never accidentally leave your child in the ca...