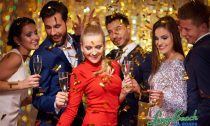 You should never get behind the wheel after you've been drinking. If you plan on drinking, you should plan on walking home or getting a ride from a sober driver.
In the past, a DUI arrest could have a huge and negative impact on your life. It still will, but thanks to Assembly Bill 3234 you may have some options that weren't available to you before.
DUIs are one of the crimes that AB 3234 targets. Instead of getting hit with a bunch of jail time and fines, you'll have the option to enter into a diversion program. The diversion program will consist of several different components which will include taking classes that are designed to help you identify why your driving after drinking happened and complete a great deal of community service...