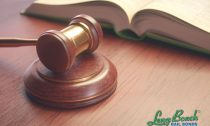 One of the things that makes the American legal system confusing is that we have both criminal charges and civil charges.
Criminal charges are a straightforward part of the legal process. If you break the law, you're arrested and criminal charges are filed against you. You have the option of pleading guilty to these charges. If you don't plead guilty, the case goes to trial and a jury will decide if you're guilty.
Civil charges are more complicated. Civil charges involve the victims of the crime. The civil court provides victims with an opportunity to do two things. First, they can face the person who they believe impacted the quality of their life. The second thing civil charges do is provide the victims with an opportunity to seek financial retribution.
If you're unlucky enough ...