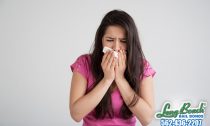 There are all kinds of people out there in the world, and all of them have their own believes and views. Some of them make sense, and others are just plain bizarre. Every once in a while, you hear of a belief that just seems too crazy to be true. For instance, some people think that there is no such thing as a flu season.
For those unaware, a flu season is classified as an annually recurring period of the year where there are consistently large sized outbreaks of the flu.
These seasons typically coincide with the cold seasons, which vary from the Northern to Southern Hemispheres. The flu season lasts for roughly 6 weeks in each hemisphere. This is a trend that had been tracked and monitored for years now.
Recently, a televangelist told her followers that there was nothing to worry about w...