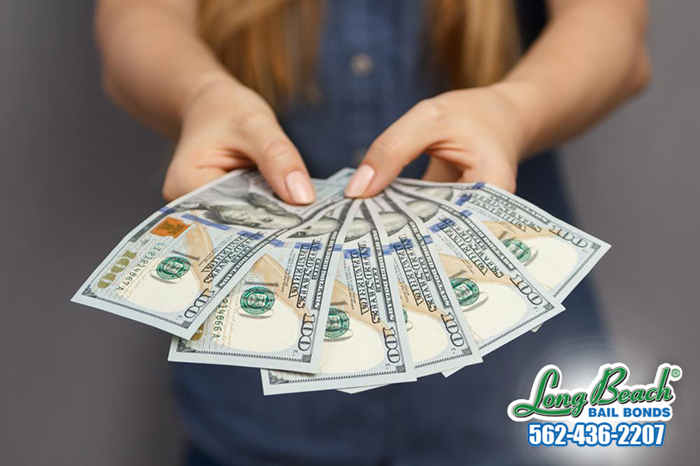 The word taxes can make anybody cringe. Taxes are the whole reason why our ancestors threw tea in the Boston Harbor. They bring out a whole other side to people. That other side is typically more crazed, exhausted, and frustrated. There's only one good thing that comes from filing taxes, which is the refund.
---
Getting your refund back from taxes is like a golden ticket. It's one of the best feelings in the world when you finally get that refund check in hand. For a blissful moment you feel like millionaire and don't know what to do with it. You feel like a kid in candy shop with millions of dollars. There are so many options for you. Some people pay off a few bills, others put it into savings, and a lot of people spend it.
---
No one can tell you what to do with your taxes. That's one of the beauties of that refund check. However, as you hold that refund check in your hand and think about the possibilities, you might think about your loved one.
That loved one who recently got arrested. You're not quite sure what the whole story is, but you know your loved one. You know them well enough that you want to help them out, but you don't know how. With your refund check, you're there golden ticket out of jail.
After choosing to use your refund check to bail out your loved one you should check out our website, or call us. You can either click Chat With Us to talk with an agent, or you can call to speak with the agent over the phone. The agent will then ask you for some information about your loved one.
It's best to be prepared for these questions:
What is the full spelling of the name of the person who is in custody?
What is the person's birthdate?
Where was your loved one arrested?
After answering these questions, our agents will be able to pull up your loved ones information in the system. Once they are in our system, the agent will then inform you of the price of bail. California law states that we have to charge 10% of the bail. This means that if bail is set at $10,000, we will charge you $1,000 to bail your loved one out. We realize that having extra money to pay for a bail isn't easy, which is why we have affordable payment plans and discounts for you.
We help fill out the paperwork for the bail bond over the phone with you. After the paperwork is complete and has your signature on it, we will post the bail. Then, it's only a matter of time before the jail releases your loved one. Helping out a loved one is simpler than ever with Long Beach Bail Bonds and some extra cash from your tax returns.
If you have your golden ticket in hand just call 562-436-2207 or click Chat With Us now.