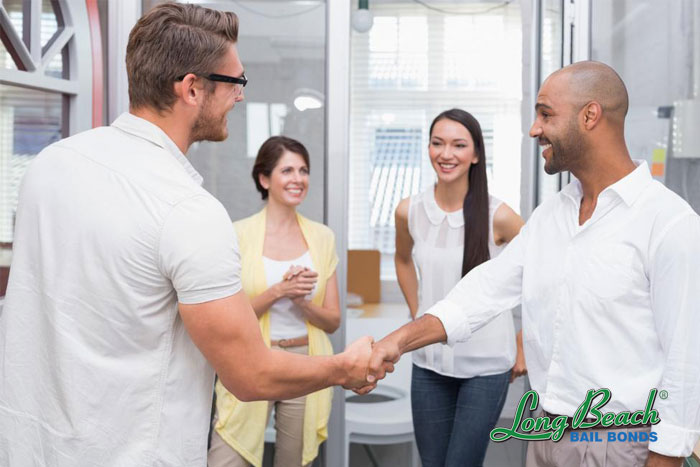 There are some things in life that seem like they would be very complicated and difficult to deal with. However, that is not always the case. For some things, you just need the right help. This is definitely the case when it comes to bailing someone out of jail. It may seem like a daunting task, but it can easily be managed with help from Long Beach Bail Bonds.
Bailing someone out of jail can be an expensive undertaking, but it gets more affordable with our bail bonds. When you come to Long Beach Bail Bonds, we provide our clients with bail bonds that only cost 10% of the price of the bail. With our help, a person's $20,000 bail will only cost $2,000 with one of our bail bonds.
On top of that, we provide all of our clients with personalized payment plans. This reduces the initial amount of money required to deal with the bail bond. Our clients are able to make a more manageable down payment and then pay off the rest of the bond with a payment plan. Each monthly payment will be designed to fit into the client's unique budget.
Here at Long Beach Bail Bonds, we don't just make bailing someone out of jail cheaper, we make it easier. Our agents are available to provide their professional assistance 24/7. They can answer all of your questions and walk you through each step of the process. You will never be left in the dark.
When it comes to bailing a friend or family member out of jail, you don't have to face this alone. Our agents will always be there for you. Whenever you need help bailing someone out of jail, we will be there for you. You can count on our assistance.
We work hard to make the bail process as easy and affordable as possible, which is why we provide the following:
24/7 Bail bond service
20% Discount
Phone approvals
0% Interest payment plans
No hidden fees
No collateral with working signer
Se habla Espanol
Are you ready to get started? Call 562-436-2207 or click Chat With Us now to speak to one of our bail agents.