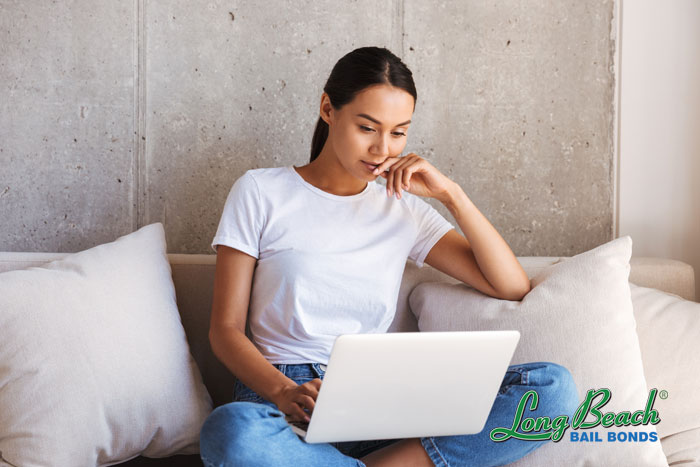 How Does a Zero-Interest Bail Bond Benefit Me?
There are many advantages connected to turning to Long Beach Bonds when you're arrested. One of the ones that you may not know about is our zero-percent interest payment plan. For many people, the zero-percent interest program is the main reason they are able to afford a bail bond and be released from jail. If they had to come up with the money needed upfront, they would never be released before their day in court.
Want to learn more about our zero-interest payment program so that you can decide if it's a good fit for you? All you have to do is contact us for a free consultation.
As proud as we are of our interest-free payment plan, we are very happy to report that it's just one of the many perks you'll enjoy when you become our client.
Additional perks included are the following:
Complete discretion
Simple bail bond contracts
24/7 service
Free consultations
Fast service
Zero worry about hidden fees
A willingness to answer all of your questions
Whether you're calling for yourself or contacting us about one of your loved ones who has been arrested, you'll feel better after you talk to us and fully understand how zero-interest bail bonds work in California.
---
Will my Criminal History Impact my Bail?
Each person's situation is slightly different. So while it's possible that your criminal could negatively impact you, it's also possible that it will hardly be noticed.
The place where your criminal history is most likely to be an issue is during your arraignment. The judge will use your criminal record to determine how high they should set bail and what restrictions they should apply. If you have a history of failing to attend mandatory court appearances, violating bail restrictions, or regularly getting into legal trouble while you're out on bail, the judge will either set an extremely high bail, or they will deny bail completely.
The good news is that as long as the judge sets bail, your criminal record won't be a problem when looking for a bail bonds agency. Likewise, as long as you don't have a history of trying to flee, we're happy to write a bail bond for you.
It doesn't matter how high your bail is we're ready and willing to help! Give us a call at (562)436-2207.