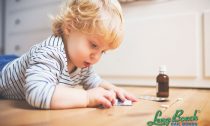 California's lawmakers believe that adults have a moral and legal responsibility to protect children. Failing to do so can put you on the wrong side of the law.
The California Penal Code 273a PC deals with the issue of child endangerment.
The interesting thing about Penal Code 273a PC is that while it deals with child endangerment, it isn't the same law that defines child abuse.
The idea behind child endangerment is that the episode is often a single episode. It doesn't always involve a child getting hurt, but rather addresses the fact that a child, which according to the California legal system is anyone under the age of 18, could have been hurt or killed as a direct result of your actions. Getting behind the wheel and driving drunk while your passenger is a minor is a good exampl...