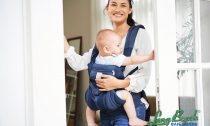 There is a knock on your door. You stand beside the door for several seconds torn between the urge to open it and find out who is on the other side and a genuine concern that opening the door could jeopardize your safety.
Knocks in the Middle of the Night
The general rule of thumb is that if a stranger knocks on your door in the middle of the night, you shouldn't let them in. Even if the person says that they are in trouble, keep your door locked. That does not mean you have to walk away from the situation. You can continue to speak to the individual through your locked door and you can also call for help.
The reason you should not open your door to a stranger in the middle of the night is that claiming to need help is an old con that thieves use to gain access to a home...