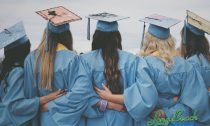 It seems like you've been waiting your whole life to finish school. Many people consider the summer between high school and the time when they start college (or trade school, or simply start working full time) to be one of the most exciting and fun times of their life. While it's okay to have fun and celebrate your accomplishments, it's also important that you remember to play it safe during this time.
One of the biggest mistakes teens make after they graduate from high school is getting drunk, which is bad enough, and then compounding that mistake by getting behind the wheel. Don't be the person in your group who spends the months following high school graduation dealing with the consequences of a drunk driving charge.
The first thing to remember as you celebrate your freedom fro...