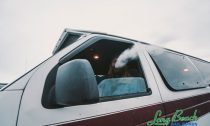 Yes, you can legally use marijuana for recreational purposes in California, but that doesn't mean you can use it wherever you feel like it. California lawmakers treat recreational marijuana the same way they treat alcohol. It's a substance that you're free to use provided you're able to do so without potentially hurting other people.
The potential to hurt yourself or someone else is why you're not allowed to use marijuana while you're driving.
While most people assume that California's Vehicle Code 23221 VC only pertains to alcohol, if you take the time to read through it, you'll discover that marijuana is also addressed. The code states that:
A driver shall not drink any alcoholic beverage or smoke or ingest marijuana or any marijuana product while driving a motor vehic...