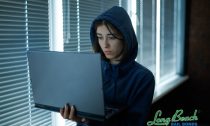 We've all done it from time to time. Grabbed a friend or family member's laptop to check our email or update our social media accounts. Most of us ask for permission first. But what if you don't ask for permission? What happens if you simply boot up someone else's computer and start using it.
While each situation is different, in legal terms, if you use someone's computer without getting their permission first, you can be charged with a crime. You'd be charged with violating Penal Code 502 PC. This law states that:
"It is the intent of the Legislature in enacting this section to expand the degree of protection afforded to individuals, businesses, and governmental agencies from tampering, interference, damage, and unauthorized access to lawfully created computer data and comput...