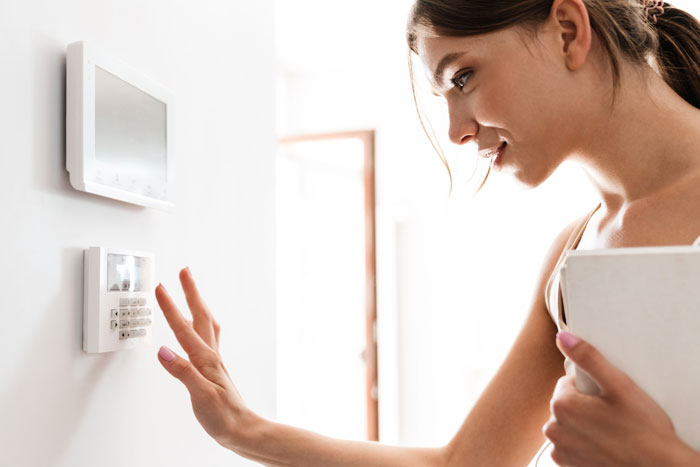 24 Jan

How to Protect Yourself from a Break-In in California

The first thing you need to do is make sure you're in the habit of really locking up your home, both while you're away and while in residence. This doesn't just mean bolting the front door. Go through your house and make sure all the doors that lead to the exterior are locked. Next, do the same with your windows. This is also an excellent opportunity to check the quality of your locks. Make sure that they are in good repair and that they actually keep the door and window locked.
Don't Be Ostentatious
Don't make your home look like an appealing risk to robbers. This means you shouldn't leave your expensive toys lying in the driveway. You also shouldn't brag about all the valuables you have in your home. Living a quiet life and keeping all of your treasures tucked away might not seem like fun, but it will keep you and your personal property safe.
Be Smart with Your Spare Key
The best thing you can do to keep your home safe is to fit your door with a keypad and routinely change the code, but if you still use a key to open your doors, don't leave a spare key tucked in a flowerpot or under your welcome mat. In fact, don't leave the key anywhere outside where it could be found by a would-be thief. Keep your key on your person or tucked in a safe place in your car.
Burglar Proof Your Front Yard
Burglars are attracted to homes that provide a great deal of natural coverage or places where they can hide whenever someone drives past. Removing hedges, shrubs, sheds, and trees that are near your home will deter them. You should also set up a few motion-activated spotlights, yes, any passing wildlife will activate the lights, but they will also cause a burglar to look for a different place to rob.
The best way to make sure your home remains safe, especially while you are away, is to be discreet about what you share on social media. Don't talk about your vacations and other trips until after you're home. The last thing you want is to broadcast the fact that your home is unprotected.