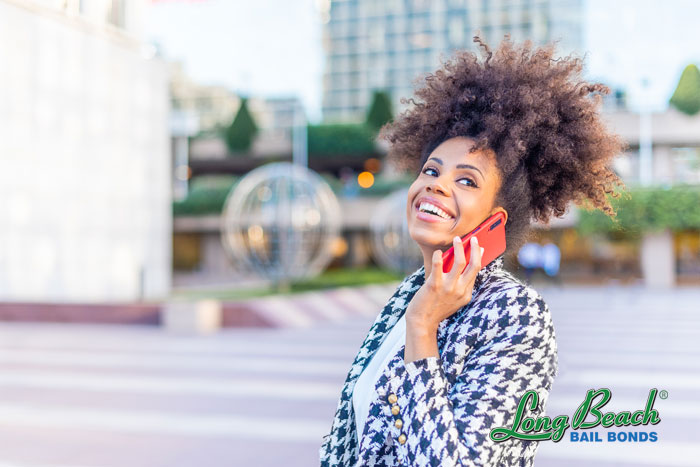 03 May

Make Sure you Choose a Reputable Bail Bonds Agency

When you learn that one of your loved ones has been arrested and needs you to help them secure a California bail bond, the kneejerk reaction is to call the first bail bonds agency you see and sign a contract.

Granted, there is a chance that this could work out in your favor and you could find yourself working with a wonderful bail bonds agency that truly cares for both you and your loved one. The problem is that there's also a chance you could find yourself dealing with a shady business that leaves you in a worse situation than what you were in before you contacted them.

Given how much money you will pay the bail bonds agency and the fact that you'll be linked to them for several months, it's in your best interest to choose the most reputable bail bond agency you can find.

Here are some things you should look for that tell you you're dealing with a reputable company.
Free Consultations
A free consultation is a good sign. Not only does it provide you with a free way of learning about the bail bonds process and the California bail program, but it's also an excellent way to establish a connection.
If you're dealing with a reputable bail bond agency, they will use the consultation to answer all of your questions, get some background information on your loved one, and make sure you fully understand how the California bail bond system works. What you shouldn't experience during the consultation is pressure to make a fast decision and sign with the agency.
Upfront Fees
A reputable bail bonds agency will be upfront about all their fees and charges. The standard fee for a bail bond is 10% of the set bail price. In some cases, it may be a little less if the agency offers a good discount, but it shouldn't be more.
Some disreputable agencies will try to pad the fee by adding some hidden charges to the bill. If the agency isn't upfront about all the items on their bill, or if they try to charge more than 10%, you need to look for a different California bail bond agency.
They Have a Good Reputation at the Jail
There's nothing that says you can't ask officers and court officials who are hanging around at the jail for suggestions about reputable bail bond agencies. They'll probably be happy to provide you with a few ideas.
Compton Bail Bonds has been operating in California for several decades. We have a reputation for fair prices, outstanding customer service, and for writing bail bonds and springing people from jail in a short time frame. When one of your loved ones requires bail, we suggest calling us. We're confident we can help. We're open 24/7 and all consultations are free.