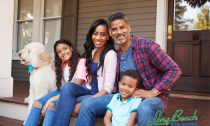 Owning a pet is a wonderful experience. In exchange for providing for their physical needs, your pet gives you unconditional love and great joy. Pet owners are usually healthier and happier than California residents who don't own pets.
While there are lots of perks associated with owning a pet, there are also several California pet laws all pet owners need to know.
Your Dog Must Be Properly Licensed
If you own a dog, it has to be licensed. Failing to stay on top of your dog's license could result in your county charging you a fine. The only dogs who are exempt from the state's licensing laws are puppies who haven't turned four months old.
All Dogs Have to be Up to Date With Their Rabies Vaccination
If you own a dog, you're responsible for making sure it has had a rabies vaccinatio...