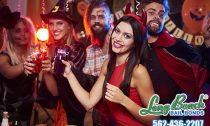 Summer came and went and we are now headed into fall. This means that Halloween is almost here! For kids, this means trick-or-treating to get as much candy as they can possibly carry. For adults, it means going out to parties to have a good time. If there is alcohol at these parties, than a person needs to drink responsibly.
Around most holidays where drinking is involved, people are bound to see an increase in DUI checkpoints around town. This is due to the fact that officers know that people will be drinking more and therefore they will put more effort into keeping those who have consumed alcohol off of the road.
A similar thing happens around holidays such as Memorial Day and Labor Day. However, it is infinitely more important on Halloween...