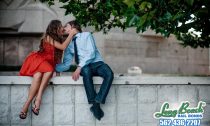 Everyone only wants what is best for their friends and family members. This fact makes things all the more stressful when a loved one gets arrested. Your loved ones deserve so much more than this, they don't belong in jail! Once you hear this news, you spring into action to try and post their bail.
---
You know it won't be cheap, but your friends and family members are worth it. Unfortunately, you soon realize just how expensive bail can be. Even at its cheapest, bail is usually several thousands of dollars. Most people, yourself included, do not have that kind of money lying around. If you are going to do this, you are going to need help.
---
Luckily for you, finding professional and caring help for this kind of situation is easy. All you need to do is contact Bail Bonds in Lakewood...