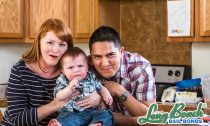 Family time is one of those things where you love to hate it. You love getting together and reminiscing on the good times. However you hate it when you're the center of scrutiny over a mistake you made several years ago. It's a double-edged sword that makes you homesick in the end when they leave. For most of us, family is home.
Family time is worth your time because it brings us all together. Sure it can be awkward at times, especially when you may have angered a few family members recently. The uncomfortable nature of a family reunion will eventually melt away. Especially after people get to eating, drinking, and laughing. Family time has the ability to create moments that build upon existing, or nonexistent relationships.
Family time is a great opportunity to share the love and a...