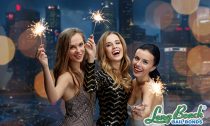 With the Fourth of July right around the corner, many people are getting ready for quite a show. Everyone knows that America's Independence Day is celebrated with fireworks. These colorful controlled explosives will be lighting up the night and filling the air with a never ending sound of thunder. A good Fourth of July fireworks show is quite a sight to behold.
There are thousands of options to choose from when it comes to seeing a fireworks display, many Americans prefer to put on their own show. Not only does this let them control the action, it lets them be a part of everything.
While this sounds great, it can also be dangerous. Thousands of homes are set on fire every year by personal fireworks. This has led to some state being more restrictive with fireworks than others...