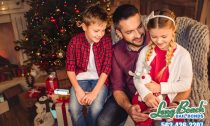 Bailing someone out of jail is not something that a person wants to do, especially not near the holidays. There are several other things involving family that you want to be focusing on at the moment. However, bailing a loved one out of jail is all about helping out family, and helping out family is what the holidays are all about.
If you want to ensure that your loved one is out of jail in time for the celebrations this year, then you need to contact Bail Bonds in Downey. We are a professional bail bond company that has helped thousands of Californians get their loved ones out of jail quickly and easily. We can use our knowledge and experience to better help you.
With our bail agents working at your side, you will be able to get your loved one out of jail quickly...