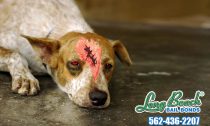 Animal cruelty is one of the more destructive ills in society; often linked with sociopathic behavior, cruel and abusive behavior toward animals reflects a severe lack of moral responsibility and social conscience. It can be inflicted in a wide variety of ways and can be rooted in a variety of causes. In turn, this disturbing and malicious behavior gravely infects and poisons our social fabric. Animal cruelty is sometimes linked with other criminal behavior, such as gang activity, drugs, and violent anti-social behavior. Research has shown that people who behave cruelly toward animals are more likely to behave similarly toward humans.
How to Recognize Animal Cruelty
While an aggressive, timid or fearful animal may appear to be a cruelty victim, it is not possible to know if an animal is b...