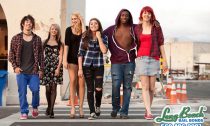 Believe it or not, a person is violating the law if they cross the street in the intersection when the hand is flashing with a countdown. Many Californians do not realize, or they forget, that it is actually illegal. They believe that they merely have that countdown left to get across the street safely. Actually, pedestrians may only legally cross the street when the signal shows the human figure.
Samuel Chu is learning this law the hard way. He was given a $202 citation from an officer for stepping into the street when the crossing sign was counting down.
In fact, it is not uncommon for officers to issue these citations. It simply is not widely reported, which is why citizens may not know the law. Over the last 4 years, Los Angeles police officers issued 17,000 such citations.
Now, a c...