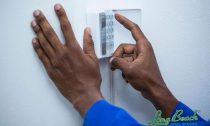 Most people have homes full of stuff that they either need or enjoy. Whatever the stuff is, they worked hard to earn it and as such, would like for their stuff to stay safe. They want to do everything that they can to keep their home safe and secure. However, sometimes people forget to take even the simplest precautions with their homes.
Due to this fact, one Florida Sheriff's Office started a routine that trended and spread across social media to become a countrywide routine. Now law enforcement agencies across the US and into parts of Canada are reminding people to follow this routine every night.
The 9 PM Routine
The 9 PM Routine was created by Pasco County Sheriffs in Florida...