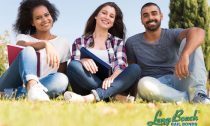 It's the time of year when many young adults are preparing for their first semester of college. In most cases, this is the first time they have lived without the supervision and guidance of their parents. One of the things collegebound students should already be reviewing is how they can make sure that they have fun and manage to stay safe during their freshman year.
Always Be Mindful of Your Safety
The great thing about living in a dorm is that the close living quarters means forming a tight bond with many of the people living on your floor. The downside to living in a dorm is that the sense of family and friendship can cause you to become lax when it comes to your safety...