12 Mar

What Californians Need To Know About Marijuana DUI in California

Posted at 00:11h

in

Bail Bonds in California

,

Bail Bonds in Compton

,

Bail Bonds in Hacienda Heights

,

Bail Bonds in Hawthorne

,

Bail Bonds in La Habra

,

Bail Bonds in La Mirada

,

Bail Bonds in Ladera Heights

,

Bail Bonds in Los Angeles

,

Bail Bonds in Lynwood

,

Bail Bonds in Torrance

,

Long Beach Bail Bonds Articles

0 Comments
DUI Marijuana in California | What Happens If I'm Charged with a Marijuana DUI?
The often tragic consequences and harsh legal penalties for driving under the influence of alcohol are well publicized. What many people don't realize is that it is also illegal and punishable in all 50 states to drive under the influence of marijuana (or a combination of alcohol, marijuana, or other drugs).
Laws defining what it means to be "under the influence" of marijuana vary by state, as do applicable punishments.
Any amount = under the influence. In some states, any amount of marijuana in the driver's system will conclusively establish that the driver was under the influence.
Above the threshold = under the influence. In other states a driver who is above a certain blood or urine concentration level will be considered under the influence.
The defendant's behavior or actions= under the influence. A minority of states require the prosecutor to prove that the driver was under the influence, by pointing to his behavior or driving, regardless of the amount of marijuana in the driver's system.
States also differ in their definitions of "driving." For example, in many states, a DUI charge can result from merely sitting in a stationary car while under the influence. Whether this definition of "driving" applies to you depends on the law of the state where you live, and is discussed further below.
What it Means to be "Under the Influence"
In most states, being "under the influence" means that the driver is incapable of driving safely due to the effects of drug or alcohol use.
As you are probably aware, when it comes to alcohol, a blood alcohol level of 0.08 percent of the driver's blood, by volume, will conclusively establish that the driver is under the influence (if the level is less, the prosecutor can still point to the driver's actions to prove that he was under the influence). In some states, the blood alcohol level threshold is even lower if the driver is a minor.
When marijuana is involved, however, states have different approaches to establishing that the driver was under the influence, as shown below.
Per se laws
In states with so-called "per se" DUI laws, any amount of marijuana in the driver's system at the time of the offense will conclusively establish impairment. In these states, a prosecutor will not need to present any further evidence (such as behavior consistent with being under the influence or unsafe driving) in order to establish that the driver was under the influence.
State per se laws often include marijuana metabolites—compounds left over when the body metabolizes (or processes) marijuana—which can remain in a person's body for days, weeks, or longer after marijuana use. While metabolites indicate that the person ingested marijuana at some point in the past, they do not indicate how long ago, or necessarily point to current impairment. Even so, state per se laws that include metabolites accept their presence as conclusive evidence of impairment for the purposes of a DUI charge.
Blood or urine marijuana concentration levels
As they do with blood alcohol thresholds, some states consider a level of marijuana (or marijuana metabolites) in the driver's blood or urine—usually in nanograms/ liter—as conclusive proof of impairment. As with per se laws, the prosecutor will not need to prove that the driver's senses were impaired—no need for field sobriety test results, or testimony about the driver's speech, balance, or poor driving.
In these states, having a concentration level that's lower than the threshold does not necessarily mean that the driver was not under the influence, however. The prosecutor may still point to the driver's actions and behavior (such as his driving) to show that the driver was under the influence.
The driver's behavior or driving
In the minority of states, the prosecutor must always establish that the driver was behaving in a way that showed that he was under the influence of marijuana at the time of the arrest—regardless of (even relatively high) marijuana blood or urine concentration levels. Prosecutors can do this by showing that the driver had impaired balance or speech, or that he was driving erratically—even that he smelled of marijuana.
People are sometimes surprised to learn that the prosecution need not show actual unsafe driving to prove that the driver was under the influence. Merely being under the influence and driving will suffice. For example, suppose you are involved in an accident that you did not cause—your driving was just fine. But the police officer who comes to the accident scene smells marijuana in your car, observes your reddened eyes and tell-tale behavior, and sees half-smoked joints in the ash tray. This may be enough evidence to charge you with driving while under the influence, even though your driving was not unsafe.
Driving as a Medical Marijuana Patient
Eighteen states have made it legal to use marijuana for medicinal purposes, as long as the patient follows the law with respect to amounts, registration, and so on. But no state has gone so far as to say it's okay to drive after using medical marijuana, even when the patient has scrupulously followed the rules. This can be especially problematic for medical marijuana patients in states that employ per se laws, because as explained, metabolites may remain in the body for some time after use, arguably with no effect on the person's driving.
Medical marijuana patients should know how their state approaches the issue of being "under the influence," as explained above. For more information on this topic, see Medical Marijuana and Driving.
What Constitutes "Driving"?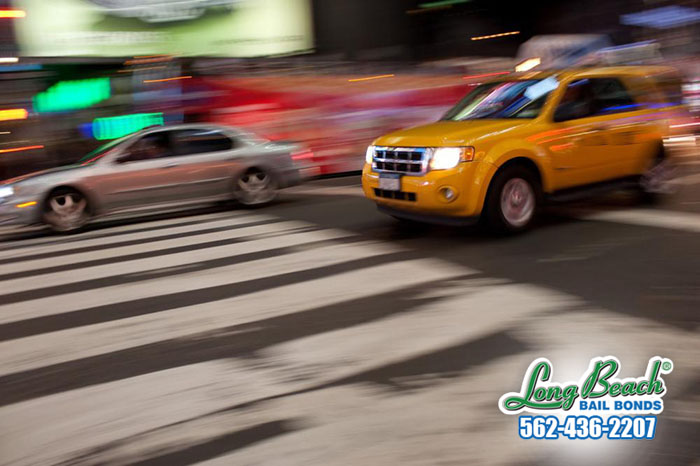 Most state DUI statutes consider someone to be a driver within the meaning of the DUI law when he is "in actual physical control" of the vehicle at the time of arrest. This definition is broader than our common idea of "driving" or "operating" a vehicle. The policy goal behind this broad-reaching definition is to keep people from doing a wide range of vehicle-related activities while under the influence, thus increasing safety for other motorists, pedestrians, and property along roadways.
Because of this expansive definition, most state statutes do not limit DUI charges to people who are operating moving vehicles. Being "in actual physical control" of the vehicle can include being in control of a parked car, if the judge believes that the defendant intended to begin driving, or even that the defendant had already driven the vehicle before being found by the arresting officer.
If a DUI can include more than simply driving, what constitutes "actual physical control" of a vehicle? Judges tend to consider a combination of factors, including whether:
the vehicle was on or off
the vehicle was moving or stationary
the vehicle was operable
the keys were in or out of the ignition (and whether the defendant even had access to the keys)
the driver was awake or asleep (was the defendant perhaps "sleeping it off" in a parked vehicle?)
there was any gas in the tank
the vehicle's gears were engaged, and
the defendant was in the driver's seat.
Whether you were in "actual physical control" comes down to the judge's consideration of the specific facts surrounding your case.
Marijuana DUI Penalties
The most common punishments for DUI offenses are a fine, jail (or prison) time, or both. Many states will also impose some length of license suspension or require the use of an ignition interlock device, so that the defendant's vehicle will not start without a clean breathalyzer sample. Specific penalties for DUI convictions vary by state, though all states impose some combination of the following to punish DUI convictions:
fines
jail (or prison) time
community service
probation
victim impact program participation
home confinement (also known as house arrest)
ignition interlock device use
license suspension
vehicle impoundment or forfeiture, and
drug and alcohol abuse programs.
Within each state, the severity of the applicable penalties in each case usually depends on whether the offense was a first or subsequent violation, and aggravating factors may increase applicable penalties (see below).
Aggravating factors
The following circumstances will increase the penalties that would normally apply to a DUI conviction. These include (but are not limited to):
second and subsequent offenses
a minor in the vehicle at time of offense (sometimes referred to as "child endangerment")
a minor as the defendant
DUI while driving on a suspended license
DUI while driving a school bus
causing a traffic accident, property damage, bodily injury, or death, and
driving with particularly elevated alcohol or drug content levels
Sentence ranges and mandatory minimum sentences
Although many state statutes list maximum fines, jail time, and license suspension periods, unless the law requires minimum fines, jail time, and suspension, the judge usually has discretion to sentence for periods up to the various maximums. This means that a defendant can theoretically end up with no, or very low, jail time and penalties.
Defendants who have prior DUI convictions probably can't count on a mild sentence due to the absence of a mandatory minimum sentence in the statute, however. In all states, penalties increase for second and subsequent offenses, and in most states, that means mandatory minimum penalties for these subsequent violations. However, often there's a "wash out" provision—a rule that effectively makes a prior DUI of a certain age go away for purposes of enhancing subsequent sentences. For example, a mandatory minimum may apply to a current conviction only if the prior conviction was incurred less than five, seven, or ten years ago. When a prior has washed out, the subsequent offense is treated as a first offense for punishment purposes.
source: by Monica Steiner – http://www.criminaldefenselawyer.com/